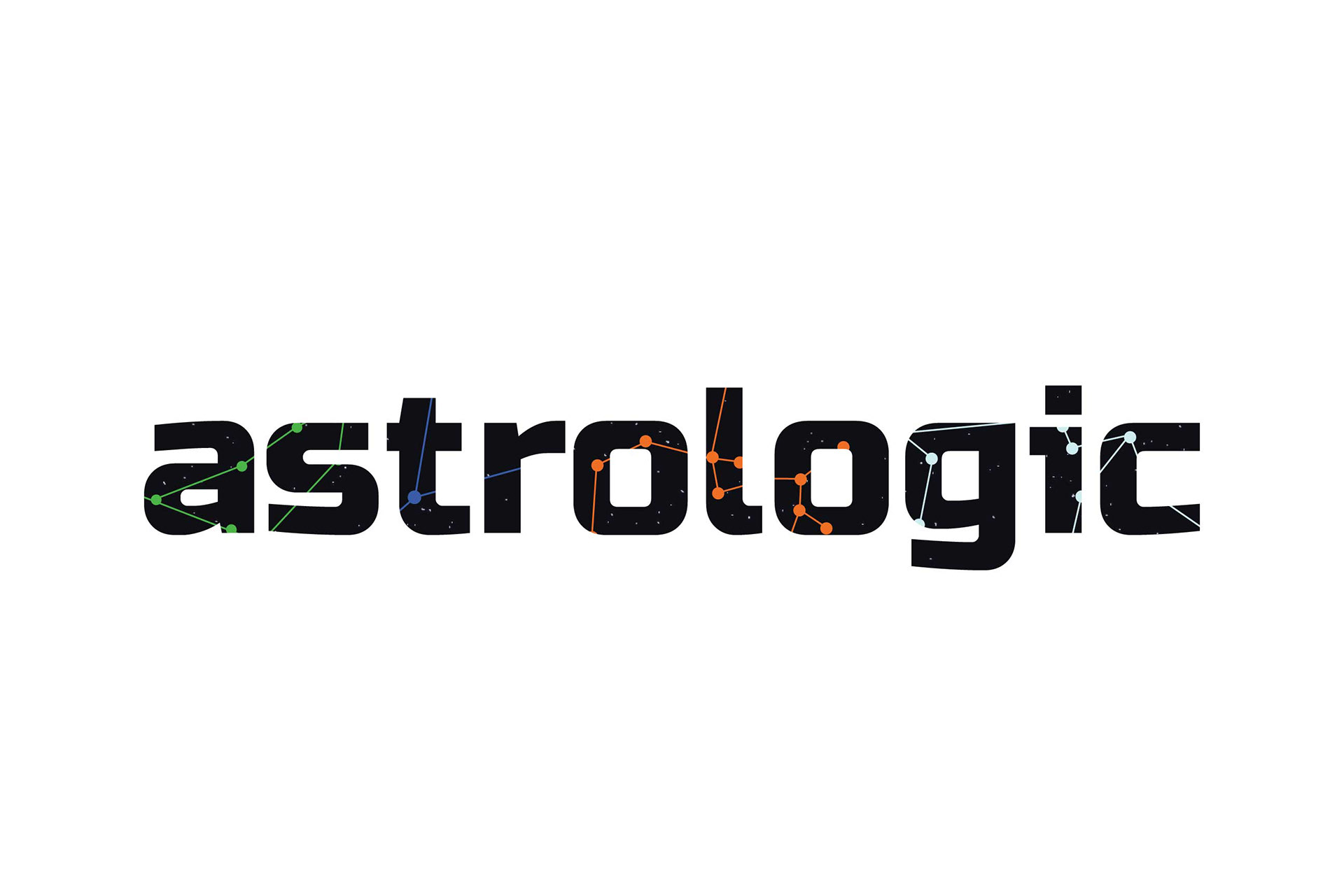 Astrologic is a Virtual Reality experience that I designed as an Iphone app. I used Unity, Google VR, XCode, Apple Developer, and the Adobe Creative Cloud to design and develop this experience. It was my senior thesis project and took 8 months to research and create. Below are three printed pieces that I included in my thesis presentation.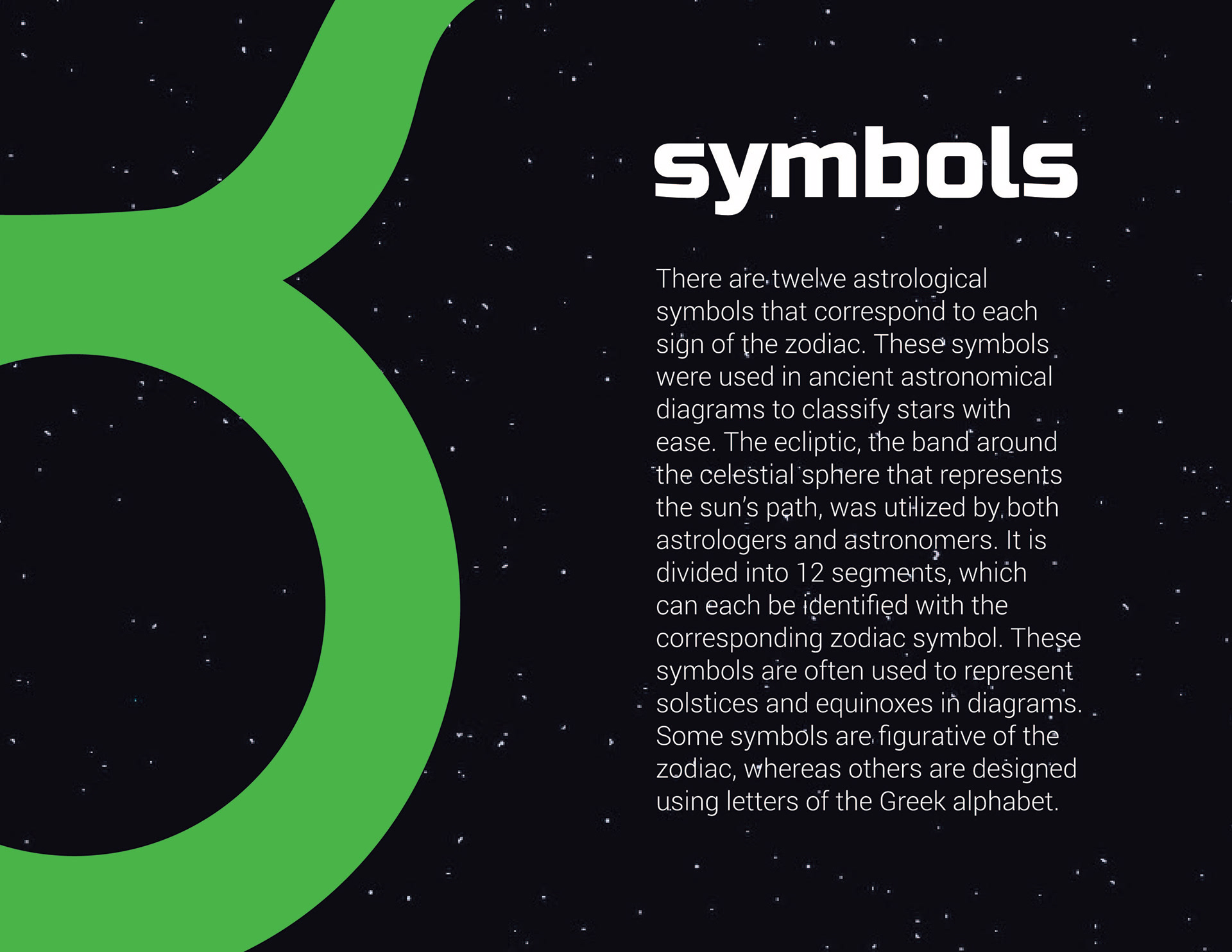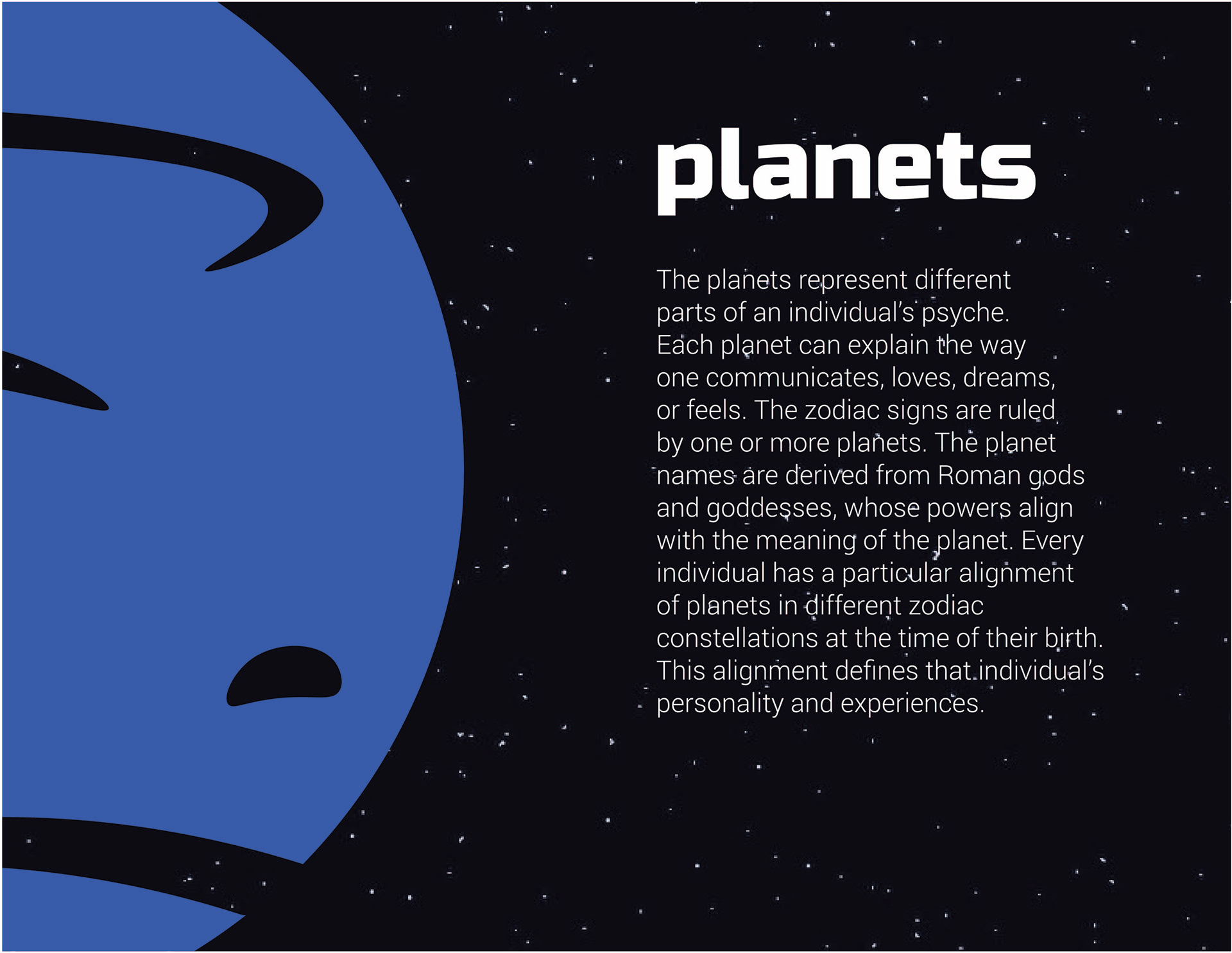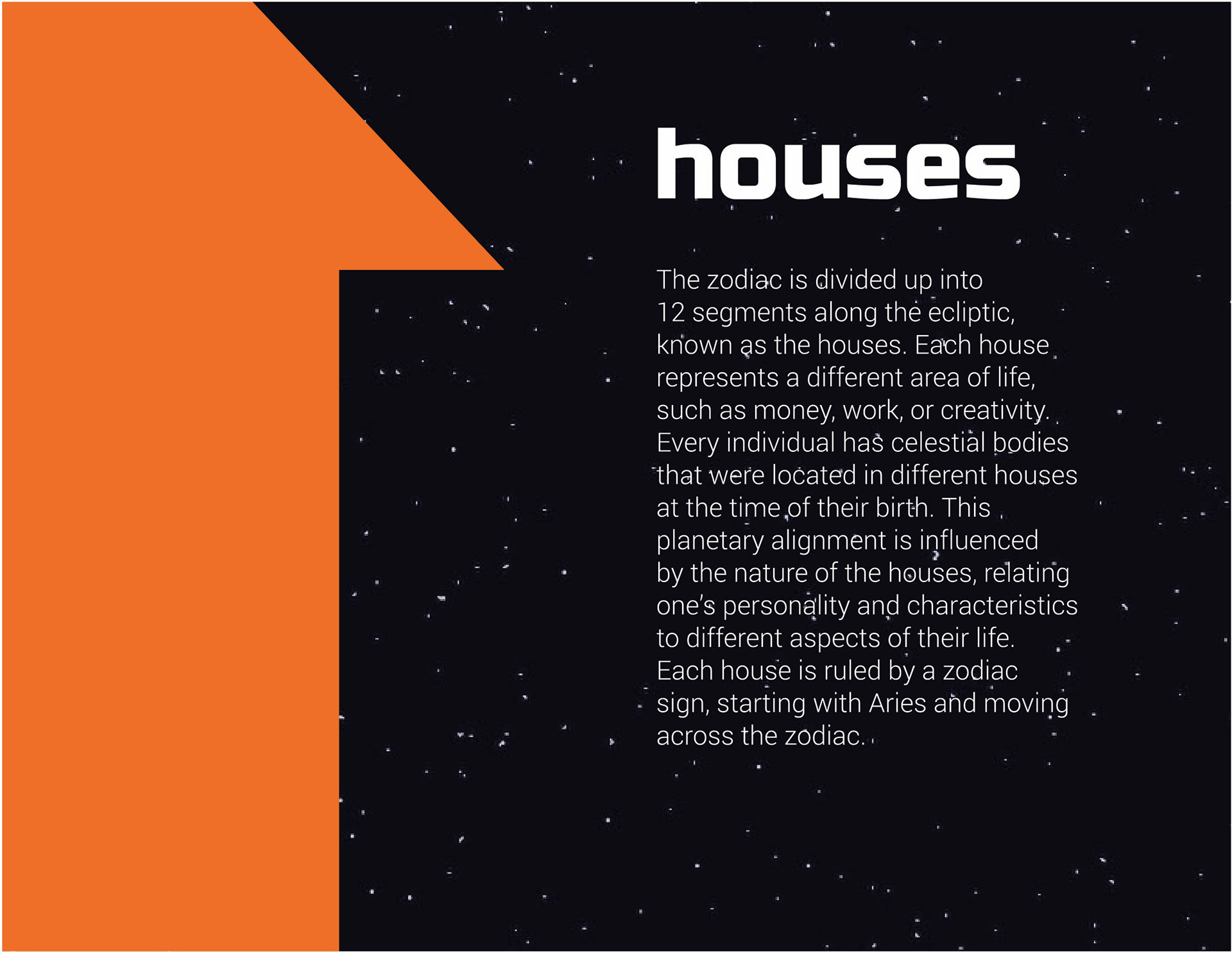 This is a video of what the final product looks like on a pair of Google Cardboard 3D glasses. The project is intended to educate the user about the purpose of astrology and how to use it. It is fully interactive, allowing the user to physically engage with the stars, planets, and symbolism. 
Below is some of my inspiration, resources, and past related projects, along with initial sketches and ideation. I also showed my branding process and my experimentation and development in Unity.